Math. One of my boys loves it. The other one tolerates it. Our boys are complete opposites when it comes to math!

We've found one thing that both boys can agree on, though: Mathletics is FUN! We've spent our summer reviewing the Mathletics online program from 3P Learning. Both boys are enjoying this program!



(If 3P Learning sounds vaguely familiar to you, maybe it's because they are also the creators of the popular Reading Eggs program, as well as Spellodrome, IntoScience, and Mathletics.)

In our house, I'm always a little unsure of computer-based learning. Sometimes it goes over well; other times, it's a flop. This is our first time trying a 3P Leaning program, and I can tell you that Mathletics is a WINNER in our home! I am very impressed with how the program works, how easy it is for both my 4 year old and 6 year old to use independently, and with how well my boys are learning.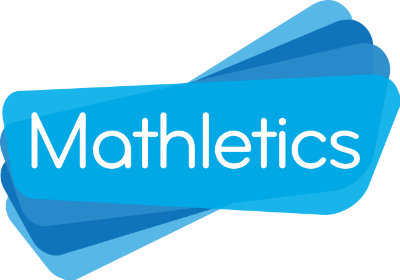 I'd like to walk you through our experiences with this program. This may get a little lengthy and picture-heavy, but honestly, it's what I'd want to know before investing in a program like Mathletics. To get started, I logged into my parent account. From here, I'm able to print workbooks for my children, choose from a variety of math course options, and manage the children's scores and tasks. I set up each child in a kindergarten course, but I chose a different course for each boy so that their experiences would be a little different.
Once I'd taken some time to explore my parent account and set up the courses, I gave each boy the opportunity to set up their own account. When students log in to the program, they are first offered the opportunity to use the FaceMaker. Both of my boys found this to be a LOT of fun! If you look at the image above, you'll see how each boy created a totally different look for their face. Below is an image of the FaceMaker in Max's account. (While this isn't really math related, it did help the boys take ownership in the program, which got them excited to use Mathletics!)

After this, I sat down with each boy individually, giving them about 15 – 20 minutes to try the activities and get a feel for how the program works. Each boy sat with me so that we could work through their first activities together. In this way, I could see what they were able to do and answer any questions they might have. (I also helped my four year old with the computer mouse, as he is still not proficient with using it.)

Speaking of not being proficient with a computer mouse, Max really enjoyed using Mathletics on my Kindle Fire. You can download a free app (Android or Apple), log in to your account, and use the program just as you would on the computer screen. The only difference is that you TAP everything instead of navigating with a mouse. This is much easier for Max!

Below is a screenshot of Alex's screen when he first logs in to his account. On this page, you'll see that I have assigned him a set of activities and a test. Each kindergarten activity contains 10 questions, and the tests contain 15 questions. He must complete this assignment before using any other activity in Mathletics.

On the left side of the screen, Alex can edit his profile (background picture, FaceMaker) and view how many points and certificates he has earned this week. On the right side of the screen, Alex can choose what to work on: activities, problem solving, Rainforest Maths, Live Mathletics, etc.

Now, let's take a look at a Mathletics activity. Here, you'll see a money lesson in Max's account. He can click on the words at the top of the screen to hear the words read aloud. If he's unsure of what to do, he can click on the question mark on the left for a quick lesson on coins. Once he's clicked on all of the pennies, he clicks submit. If his answer is correct, he'll see a green check mark. If his answer is incorrect, he will see a red X. After this, he'll click a 'next' button to move on to the next question.

The guy on the left bottom corner is a nice little touch that makes my boys giggle. Your child can choose from a wide variety of characters (each with its own little math story) to appear on the page. Each character moves just a little and does something silly every so often. My boys love to choose a new character each time they log in to Mathletics. (You also have the option to hide the character if it becomes a distraction for your child.)



Once the child has completed a ten question activity, they will instantly see a results screen. If your child has previously completed the same activity, they will see a line graph showing how their score has improved from the last test. They will also be able to review each question in the activity, double-checking the ones they got wrong in order to learn from their mistakes.

Children earn points for successfully completed activities, and these can be used to print certificates. We haven't printed any, but this could be a real motivation for some children!

The Live Mathletics option is a timed math challenge to see how many math facts you can correctly answer in 1 minute. My boys both practice basic addition facts. You have the option to play live with other children, or you can play against computer players. My boys were intimated by the thought of playing against other children, so we have started Live Mathletics with computer players. The program automatically adjusts each time you play, keeping your previous scores in mind.

Parents receive a weekly report via email, detailing what your child has learned throughout the week. It shares how much time was spent on Mathletics, how your child scored on activities, and other basic information about your child's Mathletics use.

Technically, this program is considered a math supplement. Really, though, by using their printable workbooks, I think you could use this as a fairly complete math curriculum for a child. (Please note we've only used kindergarten; I can't speak for all levels.) I love these instant workbooks, and I am looking forward to using these as Max's math program when we begin his schoolwork in a few weeks!

We have thoroughly enjoyed this review, and I'm so thankful we had the opportunity to give it a try!

Mathletics is available for grades K-12, and it is currently available for $59/student for a year's subscription. If you're on the fence, Mathletics offers a 10 day free trial.

If you would like to read more reviews from other homeschool families who have used Mathletics this summer, CLICK HERE or on the image below.